Switch

by
Janelle Stalder
Description:

All's fair in love and war.

Two thirds of the world's population has been wiped out, devastated by the worst war earth has ever seen. Still standing amongst the ruins is a mind reader who finds herself on the wrong side of the war. Everyone does what they must to survive. When the rebels bent on bringing down the New World leader start to rise up, it is her job to make sure they stay down where they belong. That is, until one rebel sneaks past her defenses and into her heart. Love will blossom from the ashes, but will it be enough to save them, or will it mean the end of them both?
Review:
Here is my original review (written amidst reading Switch during the blog tour- original post here):
I have to admit, I'm still reading this. Life popped up, as it often does, and threw a wrench in my reading schedule. But, I stayed up WAY past my bedtime, and with a catnap of a good night's sleep, finished today. The end is a near dizzy pace, and am I even surprised by the end at this point? I think not.
I really enjoyed the ensemble cast, how worlds collided, crap hit the fan, and there seemed a (less than) 5 degrees of separation between the survivors (both in charge, and the population being pushed down 'by the man'.) I was engaged and eager to finish, especially to see the wild tangles of stories get finally woven together into one. While the mechanics and history of the 'New World' is left somewhat ambiguous, my inner rebel was wanting to start a battle against both 'the man' and 'the rebels'. Somehow, a line from Romeo and Juliet comes to mind, "All are punished." That describes both sides of the fight- they are both power hungry, and flawed, and cold, and neither will provide a worthwhile future.
There are a moments that didn't work for me... well, I guess a better word would be tone. I felt, especially in the beginning when we are still somewhat disoriented as to where the book is, geographically; the dialect, colloquialisms, slang, and other phrases didn't give a sense (even post-switch) of the region like I felt it should. After about a third of the book, they do appear more often, but I still wish I got to see a little more lovely 'accent'.
One thing that I do have to give kudos to- I never react how I expect I would to certain characters. Like you think 'rebels' and I get visions of Luke in a storm trooper outfit, and Lando in his cape, and the Princess with her matching bun earwarmers... all happy things. But when it comes to this war, except for a few key players, I'm just against the war all together. Dammed either way it seems- between a rock and a hard place. I think I need some rose colored glasses to make me see the hope. Maybe some Ewokes, too. Although the male hotness does help.
Overall, 4 BadAss stars and a smidgen extra!
*I received a free copy of Switch in exchange for an unbiased review*
And now that I've completely finished Switch and a beta read of Masked (book #2), here are my thoughts:
Well... shoot. This was going to just be about Switch, but I have book #2 just running amok in my head. So, how about things that I just ADORE about this series, and Janelle Stalder as a writer?
• She does fabulous ensemble cast books. Even people that are 'not nice' (or let's face it, downright evil) end up being favorite characters (well, there is an exception to every rule.)
• From all my previous readings (of Janelle's work) being YA (her Eden series)... she has found that line to walk that can be oh-so-hot without devolving into straight out porn. I love those spicy moments, and am cheering her adult writing on!
• I feel in this new series, there is a little bit of a 1st book in series syndrome. It only goes up, and gets stronger from Switch, and even Switch still gets a rock-solid rating of 4♥'s from me.
• Her endings can be a bit cliffy, and that's OK. Often, I'll rail against authors that continually give us evil cliffhangers (Fever series, anyone?) but somehow... I'm OK with hers. Can't fully explain why, but I'm not rabid and angry. It seems like it needs to end like that.
... and in regard to my last paragraph of my 'original' review- trust me. There IS hope. Really, against all odds... there is.
About the Author:
Janelle Stalder was born and raised in Brampton, Ontario. At an early age she developed a love for literature. Her debut novel, Eden, was the first book in a series of four, released in September of 2011. The second book, Eden-West, was released in July of 2012, and the third book, Eden-South was released in March of 2013. The fourth book of the Eden Series, Eden-East, will be release at the end of 2013. She is a strong supporter of other independent authors, and loves to interact with her readers. When she's not writing, Janelle is at home with her husband, two children, Aiden and Elora, and her two furry children, Alice and Lily. She now resides in the small town in Ontario in her old, possibly haunted, century home.
Social Links:
Website
●
Twitter
●
Facebook
●
Goodreads
Buy Links:
Amazon
● B&N
● Smashwords
● Kobo
Tour Coordinator: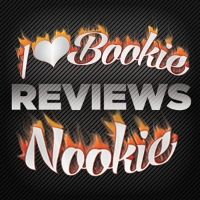 Please check out the other stops on this tour today:
Check out the entire schedule of the 18 Holiday Party Blog Tour stops & participating bloggers HERE.