Guess what...
I got a special package in the mail from John Corwin,
and as a special Christmas giveaway to all you lovely readers

...
Signed Copies of Sweet Blood of Mine with the Original cover!
Because they are signed paperbacks,
I am limiting this giveaway to US and Canada residents only.
And be sure to check out the newest installment of
the Overworld Chronicles,
Fallen Angel of Mine
by
John Corwin
This book rocked my socks off. I'm going to need another feather for my fedora hat when I'm done...
Just as Justin thinks he can finally try to get back to some semblance of a 'normal' life, fate decides it has other plans. Justin wishes nothing more than some free time with Elyssa, the Buttercup to his Wesley.
In his usual style, Justin barrels into trouble, head-first with little regard to planning. Walking away from a bloodbath at his high school is just the
beginning
of the adventure in this installment of the Otherworld series. There's no time for smelling the supernatural roses when you are on the run from every supernatural creature in the book and maybe even destiny itself. Once again, the book sprints from the starting gate directly into action, intrigue, and more details about Justin, his family, and Foreseeance 4311. As if all this isn't enough, he finds himself separated from Elyssa... and stranded in Columbia.
Fate, it seems, may not be ready for Justin and Elyssa to get their happily ever after just yet. Elyssa's family and especially her father feel nothing but hatred toward his 'kind' and will not allow their love to continue. Death may not stop true love... but a mind wipe probably could. Things were about to get even realer.
Readers that fell in love with Justin's wit can rest easy knowing that this book is just as humorous as the ones before it. His snarky humor in the unlikeliest of situations always brings a smile to my face. It's always a pleasure to see more of Justin as he further leaves his humble role playing, man-boobs origins behind and takes more steps into his power. He adds to his rag-tag family, charming and bumbling his way to find a path that will not lead to destruction of life as we know it, war within the Overworld, and where Elyssa will be by his side.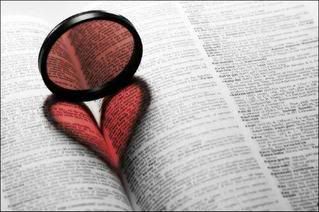 I received an ARC from John Corwin; these are my thoughts and honest opinion.
a Rafflecopter giveaway