The LAST book of Marina's Tale's is finally out! I'm excited to see what the finale of the series has in store for Marina, but sad to see it end.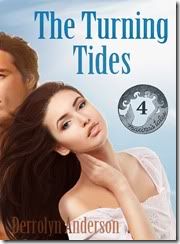 A Series Review on Marina's Tales and a WONDERFUL 'Thank You' Giveaway to each and every follower of mine! I haven't posted the review I have for
Between the Land and the Sea
yet, because I want to save it for the series review. But let me tell you, I really enjoyed it. There are not enough mermaid tales out there, in my opinion. It's a lovely YA mermaid story that I would most definitely recommend! 4♥'s
So keep checking back to get an eBook from my giveaway!
Be Sure to Check Out ALL the Books from the Series!